Welcome to Benazir Bhutto Shaheed University Lyari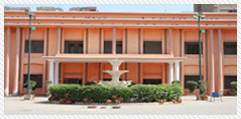 The Benazir Bhutto Shaheed University has been designed to provide quality education by engaging highly qualified and experienced permanent and visiting faculty who would groom down-trodden youth and convert them as efficient, confident and responsible citizens of Pakistan. Special English efficiency, Computer literacy and Short Courses will be organized to prepare youth for job market. The University will encourage youth who are intelligent and willing to work hard, particularly female students, by providing them monthly stipend and free ships.

Free transport to and from BBSU will be provided to the students of Lyari, Malir, Gadap and Keamari areas at selected points. BBSU is adopting latest computer technology to ensure safety and security at campus.
Campus Spotlights

Faculty of Computer Science and Information Technology, Benazir Bhutto Shaheed University Lyari Karachi Sindh organized a farewell and welcome party for departing and new cominig s...Read More